All Speakers
Amy Webb
MINDSHIFT KEYNOTE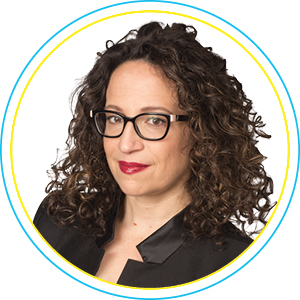 Think Like a Futurist
In a world of constant disruption, successful leaders must manage the present while innovating for the future, by employing a new kind of strategic thinking. Best-selling author of The Big Nine and The Signals Are Talking, Amy Webb explains how treasury and finance leaders can harness a futurist's strategic tools to benefit their organizations. Learn how to think like a futurist, rethink risk, and how to know when to act. Webb shares future scenarios of emerging technologies impacting corporate finance to help attendees discover their own ability to not only forecast what's on the horizon, but how to create their own preferred future today.
Bio
Author and Founder, Future Today Institute

Amy Webb is a quantitative futurist and a bestselling, award-wining author. She is a professor of strategic foresight at the NYU Stern School of Business and the Founder of the Future Today Institute, a leading foresight and strategy firm that helps leaders and their organizations prepare for complex futures. Named to the 2017 Thinkers50 Radar list of management thinkers most likely to shape the future – and winner of its 2017 Distinguished Achievement Award – Webb is making an impact on today's Fortune 500 and Global 1000 companies, government agencies, large nonprofits, universities and startups worldwide.
The MindShift Keynote is sponsored by: