All Speakers
David E. Sanger
AFP Executive Breakfast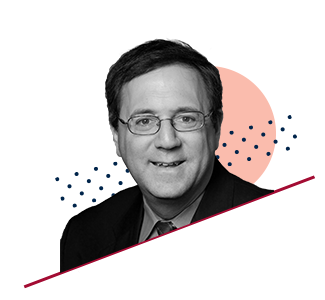 Cyber Conflict: The New Way Nations Struggle for Power and Influence
Only a few years ago, the idea of cyber conflict among nations was the stuff of science fiction, but as David Sanger describes in the documentary thriller Zero Days, low-level cyberwar is here, and here to stay. It's a new class of short-of-war competition involving espionage and sabotage. We have seen Russia, China, Iran, North Korea and others use cyber as a new kind of weapon that is ushering in a new kind of competition and conflict where small and large organizations alike are increasingly becoming collateral damage.
Bio

National Security Correspondent, The New York Times and National Security and Political Contributor, CNN
Three-time Pulitzer Prize winner, author of The Perfect Weapon: War, Sabotage, and Fear in the Cyber Age, and National Security Correspondent for The New York Times David E. Sanger writes compelling analyses and investigative articles that explain the complex events of our time. A member of the 2017 Pulitzer Prize-winning team in international reporting, David is one of the nation's most lucid analysts of geopolitics, globalization and cyber power. A National Security and Political Contributor for CNN, David's articulate style has made him a frequent guest on CBS This Morning and many PBS shows. His coverage of the Iraq and Korea crises took home the Weintal Prize, one of the highest honors for diplomatic reporting. David teaches national security policy as a visiting scholar and adjunct professor at Harvard University's Kennedy School of Government.
The Executive Breakfast at AFP 2018 is sponsored by RBC Royal Bank and is limited to executive-level corporate practitioners.


See more session on cybersecurity in the Risk Management track.