All Speakers
Daymond John
Sunday Keynote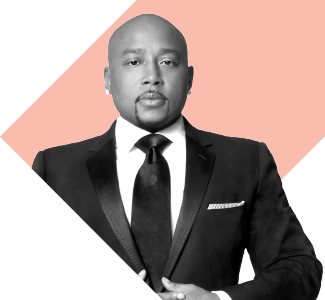 Achieving Your Goals
Founder of FUBU and star of ABC's Shark Tank, Daymond John takes the AFP 2018 audience on an inspiring and emotional rollercoaster ride. How does a man, with no formal business training, go from driving cabs and waiting tables to creating a global fashion empire with retail sales exceeding four billion dollars to date, and a starring role on one of TV's most popular shows?
The true-life tales of his incredible successes and numerous failures, motivates, inspires, and teaches you how to set and go after your own goals with focus and determination. Daymond shares the exact strategies that he attributes to his success and challenges you to exercise your brain in a way that cultivates a positive, goal-setting mindset.

After his keynote, John will be signing copies of his new book "Rise and Grind: Outperform, Outwork, and Outhustle Your Way to a More Successful and Rewarding Life" at the AFP Membership Center in Booth 633.

Bio



Founder & CEO of FUBU and Star of Shark Tank
A young entrepreneur, industry pioneer, marketing expert and a man who has surpassed new heights of commercial and financial success are just a few ways people have described Daymond John. Over the last 20 years, Daymond has evolved from one of the most successful fashion icons of his generation to a highly sought after branding expert, author, consultant, and speaker. His creative vision and strong knowledge of the marketplace created one of the most iconic fashion brands in recent years, FUBU.
In 2009, Daymond joined the cast of the ABC entrepreneurial business show, Shark Tank. As one of the "Sharks", Daymond and other prominent executives listen to business pitches from everyday people hoping to launch their company or product to new heights. Investing his own money in every project, Daymond partners with the entrepreneurs to help turn their dreams into a reality.
In recognition of his contributions to fashion and the face of American business, Daymond has been celebrated with prestigious awards including: keys to over a dozen cities, the NAACP Entrepreneurs of the Year Award and the Congressional Achievement Award for Entrepreneurship just to name a few.