All Speakers
Doug Stevenson
FP&A Luncheon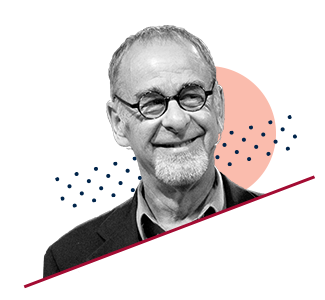 Lead, Engage and Persuade with a Story
All FP&A professionals have one thing in common: lots of numbers and data. The challenge in communicating that information is that numbers alone can be confusing or difficult to swallow if they are not presented in a way that provides context. Knowing how to choose, craft and tell the right story helps to convey sometimes complex information, with a keen focus on maintaining relationships. Logic explains, stories persuade, and while you can work all the numbers, those who succeed at the highest level do so because they build relationships based on trust. If you want to be more persuasive and influential, you need to become a better storyteller.
Bio


CEO, Story Theater International
Doug Stevenson, CSP, is the CEO of Story Theater International, the creator of The Story Theater Method, a master storyteller, trainer and coach. Doug specializes in the strategic use of storytelling to engage and influence audiences from the warehouse to the boardroom. Using story as a strategy, Doug has helped tens of thousands of business professionals and hundreds of organizations, including Google and The Department of Defense, to identify their unique storytelling proposition (USP). For over 20 years, Doug was a professional actor in Chicago, Hollywood and Denver. He has acted on stage in everything from Snoopy to Shakespeare to GREASE. In his first movie, he was karate chopped by Chuck Norris, and in his last, he portrayed a "bad guy" on a Perry Mason Movie of the Week.
The FP&A luncheon is sponsored by Adaptive Insights, Host Analytics and Vena Solutions. This event is limited to FP&As and FP&A corporate practitioners.


See more sessions in the FP&A track.