All Speakers
Frances Townsend
Certification Luncheon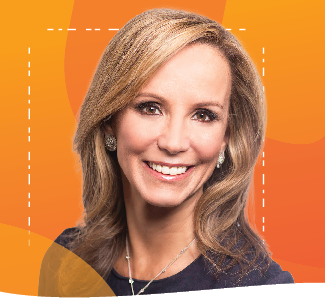 Strategic Risk and Crisis Management: When Bad News Becomes Good News
Commercial or economic crises create opportunities that with a formula of positive leadership, courage and discipline can counteract potential negative outcomes. Before a crisis happens, what must treasury and finance leaders do to prepare to meet adversity head on? A global leader on strategic risk and crisis management, Frances Townsend contends that there is great opportunity in crisis but only when leaders are prepared to confidently address a situation rather than shrink from it. Townsend uses her years of crisis planning, mitigation and management to explain a specific, measurable process that organizations can implement immediately.
Bio
National Security Analyst, CBS News
Assistant to the President for Homeland Security and Counterterrorism (2004-2008)
Frances Fragos Townsend is an Executive Vice President for Worldwide Government, Legal and Business Affairs at MacAndrews and Forbes Incorporated. From 2004 to 2008, Ms. Townsend served as Assistant to President George W. Bush for Homeland Security and Counterterrorism and chaired the Homeland Security Council. She also served as Deputy National Security Advisor for Combatting Terrorism from May 2003 to May 2004 and has received numerous awards for her public service accomplishments. Ms. Townsend is a Director on the Board of three public companies, as well as, multiple private security Boards and non-profit Boards. Ms. Townsend is an on air senior national security analyst for CBS News and, before that, she was at CNN for seven years.
Get a sneak preview of Townsend by listening to her recent interview with the AFP Conversations Podcast.


The Certification Luncheon is limited to CTPs, CTP(CDs), CCMs and FP&As.
The Certification Luncheon is sponsored by: