All Speakers
Judy Smith
Executive Institute Monday Luncheon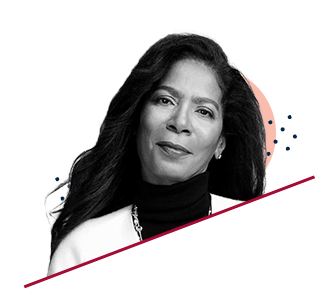 Crisis 101: An Executive Perspective on Surviving & Thriving in an Era of Perpetual Crisis
The instant and global nature of the Information Age has made the ability to navigate crises of all stripes a critical component of an organization's success. Due to perpetual 24/7 news cycles and ever-expanding digital media platforms, it is harder than ever to successfully communicate a targeted message shaping public opinion.
In this candid discussion, Judy Smith, one of the nation's top crisis experts outlines the best practices in crisis management she has gleaned from over 25 years of experience on the frontlines of many of the most high-profile crises and scandals around the world.
Bio


Founder & President, Smith & Company
Judy Smith is the founder and President of Smith & Company, a leading strategic and crisis communications firm. Over the last 25 years, Ms. Smith has brought her unique combination of communication skills, media savvy, legal and political acumen to clients facing a wide array of issues and challenges throughout the United States and abroad. She honed her skills through her experiences with some of the most historic and sensational events of our time, including the Iran Contra investigation, the 1991 Gulf War, the Los Angeles riots, and the United Nations Foundation and World Health Organization response to the SARS epidemic.
Ms. Smith has been featured in numerous national publications including: the Washington Post, National Journal, the New York Times, Wall Street Journal and writes on current events for the Huffington Post and the Daily Beast. Prior to founding Smith & Company, she served as Special Assistant and Deputy Press Secretary to President George H. W. Bush. Ms. Smith received a Bachelor of Science degree in Public Relations from Boston University and graduated from the American University Washington College of Law where she was the first African-American woman to serve as Executive Editor of the Law Review.
Check out the Executive Institute Tuesday Luncheon featuring world-renowned negotiator, Dr. Dan Shapiro.