All Speakers
Klint Walker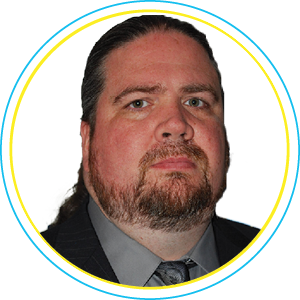 Cyber Risk Management: Cyber Supply Chain Threats
Tuesday, October 20, 2020, 12:00 noon - 1:00 pm
Cyber Security Advisor, Klint Walker, discusses the cyber security landscape, including current and emerging supply chain threats and Cyber-attacks. Walker delves into the changing role of technology in business operations and the new role of the Cybersecurity and Infrastructure Security Agency (CISA) and its Cyber Security Advisor (CSA) program designed to protect the nation's critical infrastructure and key resources, state and local governments and private entities. In this session gain tactics for collaborating with the CSA program to better understand the ongoing cybersecurity and privacy risks, cyber preparedness, risk mitigation, incident & information coordination and cyber policy promotion & situational awareness.
Credits: 1.2 CTP, FP&A and CPE
Field of Study: IT
Knowledge Type: Strategic
Delivery Type: Expert Lecture
Bio
Klint Walker is one of the Cyber Security Advisors for Region IV which covers Alabama, Florida, Georgia, Kentucky, Mississippi, North Carolina, South Carolina, and Tennessee. With over 17 years of Cyber Security experience in both the government and private sector, Walker provides expertise to assist critical infrastructure owners and operators to improve their cyber security posture. Additionally, he provides support and guidance for State, Local, Territorial and Tribal government cyber security programs. Walker has previously held positions as an Information Systems Security Officer for the Department of Health and Human Services and Chief Information Security Officer for the National Air and Space Intelligence Center (NASIC).