All Speakers
Ron Insana
Spotlight Speaker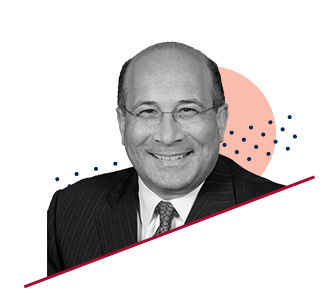 The State of Fortress America
For several years, Ron Insana has been touting the rise of "Fortress America" amidst myriad voices heralding the emergence of the Asian Century. The Fortress, however, appears to have some cracks, as shifts in U.S. foreign, fiscal, and regulatory policies are making it less impregnable than ever before. What happens if the pillars of Fortress America—energy independence, manufacturing, technological innovation, demographic and political stability—begin to weaken? Ron explores how shifting domestic and global political environments could strain the economy, disrupt certain industries, and affect financial markets in the relatively near future.
Bio


Senior Analyst, CNBC, and Financial Industry Expert
Ron Insana is a contributor to CNBC and MSNBC, where he discusses the most pressing economic and market issues of the day. He also delivers The Market Scoreboard Report to radio stations around the country. For nearly three decades, Ron has been a highly respected business journalist and money manager, who began his career at the Financial News Network in 1984 and joined CNBC when FNN and CNBC merged in 1991. He was named one of the "Top 100 Business News Journalists of the 20th Century" and was nominated for a news and documentary Emmy for his role in NBC's coverage of 9/11. Ron is the editor of "Insana's market Intelligence," a subscription-based newsletter, authored four books on Wall Street and is a highly regarded lecturer on domestic and global economics, financial markets and economic policy issues.
Check out the MindShift Keynote where Ron Insana will moderate two futurists discussing emerging technology.