All Speakers
Rosie Rios
Tuesday Executive Institute Luncheon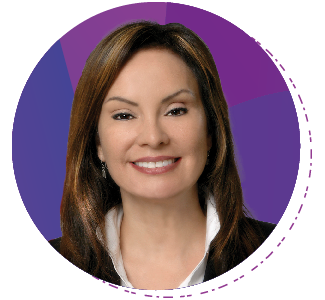 The Intersection of How Markets, Policy and Strategy are Impacting Your Organization
In the aftermath of the financial crisis, the federal government played a large role in putting the U.S. economy on the road to recovery, but what did we learn about how markets, policy and business strategy are intertwined and how can treasury and finance leaders support continued stability? As one of the original members of the U.S. Department of the Treasury/Federal Reserve Transition Team and then Treasurer of the United States for the following seven years, Rosie Rios provides her perspectives from her tenure during one of the most volatile times of our nation's economic history.
Bio
43rd Treasurer of the United States
As the 43rd Treasurer of the United States, Rosie Rios led the historic effort to place a portrait of a woman on our Federal Reserve notes for the first time in U.S. history. In her capacity as Treasurer, Rosie was the CEO of the Bureau of Engraving and Printing and the U.S. Mint. Her responsibilities included overseeing all currency and coin production with almost 4,000 employees in eight facilities nationwide. In the first five years, she saved over $1 billion by implementing efficiencies and innovative concepts while also increasing employee morale. Prior to her presidential appointment in Treasury, Rosie was Managing Director of Investments for a $22 billion real estate investment management firm based in San Francisco. She was also a Senior Advisor to the Secretary of the Treasury and was the longest-serving Senate-confirmed Treasury official in the admisitration.
Access to the Executive Institute Luncheon is restricted to senior-level corporate practitioners. The Executive Institute Luncheon does not require registration and is first come, first serve.

The Tuesday Executive Institute Luncheon is sponsored by: