All Speakers
Tom Gartland
Spotlight Speaker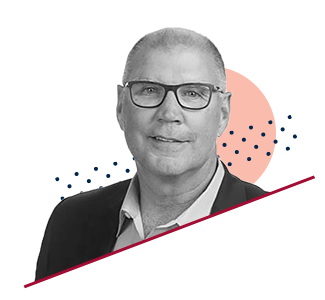 Lead with Heart – Transform Your Business Through Personal Connection
If you want your company to thrive, you need to break one of the oldest unwritten rules of leadership – keeping a safe, professional distance between yourself and those you lead. This unwritten rule, pervasive, and quietly destructive, has the ability to destroy trust, collaboration and the very fabric of an organization. In this inspiring presentation, attendees learn an unconventional approach to business leadership, including advice on how to: open yourself up as a leader, clearly communicate your personal values, recognize potential in your employees, build employees' trust in you and your organization, and, as a direct result, increase your organization's bottom line.
Bio
Executive Chairman, SGLT
Author, Lead with Heart
Tom Gartland is a compassionate, strategic and inspiring leader with nearly three decades of sales and leadership experience, who helped transform the culture of a Fortune 500 company into an engaged, collaborative, top-performing organization that experienced unprecedented growth. Currently the Executive Chairman of SGLT, a global logistics company and the former President, North America for Avis Budget Group (2008 to 2014). Tom was responsible at Avis Budget Group for the daily management of approximately 20,000 employees in 5,000 locations, which accounted for more than $5 billion in annual revenue. Tom's recent book, Lead with Heart, focuses on his message that business is personal and that by opening ourselves up and truly caring about each other, we can transform organizations.
Check out more sessions on professional effectiveness in the Career Development track.