All Speakers
Amy Edmondson
Tuesday Keynote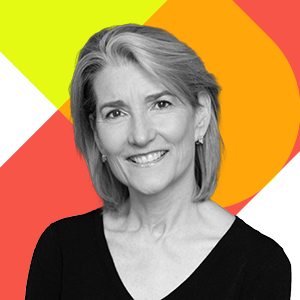 Leading Through Crisis: Leveraging Teaming to Solve Problems and Innovate
Treasury and finance leaders are being asked to effectively execute their roles in the face of varying crises impacting their organizations. Author, Amy Edmondson, discusses the value of successful teaming in a crisis and shares methods she's developed during her more than 20 years of research into workplace behaviors that frequently hinder collaboration among diverse experts. She sees leadership as extremely critical during a crisis, pointing out that successful changes do not and will not happen spontaneously. Edmondson provides attendees with concrete tools that leaders and their teams can use to innovate in the face of disruption to create successful outcomes.
Bio
Author, The Fearless Organization
Novartis Professor of Leadership and Management, Harvard Business School
Amy Edmondson is the Novartis Professor of Leadership and Management at the Harvard Business School, a chair established to support the study of human interactions that lead to the creation of successful enterprises that contribute to the betterment of society. Edmondson has been ranked by the biannual Thinkers50 global list of top management thinkers since 2011. Her most recent book, The Fearless Organization: Creating Psychological Safety in the Workplace for Learning, Innovation, and Growth is the winner of the Thinkers50 Breakthrough Idea Award and offers practical guidance for teams and organizations who are serious about success in the modern economy. Before her academic career, Edmondson was Director of Research at Pecos River Learning Centers, where she worked on the design and implementation of transformational change in large companies.
Preview Amy's Conference keynote below: