Sunday Keynote
Jay Shetty
Author of Think like a Monk | Chief Purpose Officer - Calm | Co-founder - Sama Tea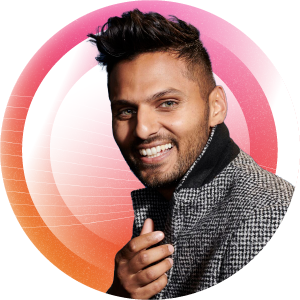 Why Connected Thinkers Will Rule the Future
The key to thinking differently is perceiving things differently. To perceive things differently, you must be exposed to divergent ideas, places, and people. This forces your brain to make connections it otherwise might miss. Treasury and finance professionals who can harness mindfulness, modern psychology and trending technology will see limitless opportunities that impact their work. New York Times Bestselling Author, Jay Shetty, reveals how to become more creative and innovative to create more powerful futures. Using case studies, stories and exercises, Shetty shows how connected thinkers find patterns where others see anomalies and are better equipped to be more forward thinking.
Bio
Jay Shetty is a #1 New York Times best-selling author, the host of a #1 health podcast, and a purpose coach. He went from being a business school honors graduate to a Vedic monk living in an ashram in India to a purpose coach to the world. He took what he had learned during his three years as a monk and applied it in the real world. His mission is to make "wisdom go viral" through entertainment so that people can relate. He helps us to see where we may be going wrong, where we could be doing things better, and how we can be living our best lives. His viral wisdom videos have garnered over four billion views and gained over 20 million followers globally.

For more on Jay Shetty and how he got to where he is today, check out this AFP 2023 blog post: Jay Shetty Predicts Connected Thinkers Will Rule the World.

Follow him on LinkedIn, Twitter, Instagram, Facebook or YouTube.
---
Want a preview of his session? Check out some of Jay's work:
On Purpose Podcast featuring Ray Dalio
l This Billionaire Will Teach You His 5 Steps To Success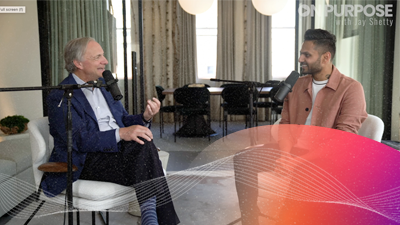 On Purpose Podcast featuring Charles Duhigg l How to Hack Your Brain to Change Any Habit Effortlessly & the Secret to Making Better Decisions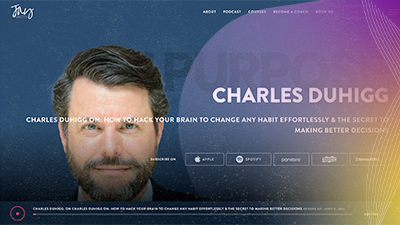 Wisdom Video l Focus Your Mind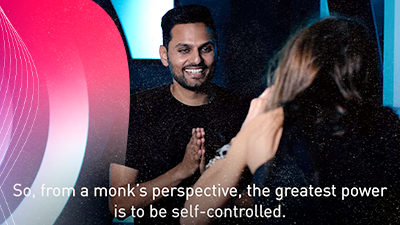 ---