All Speakers
Vikram Mansharamani
FP&A Keynote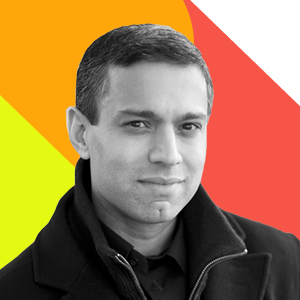 The Generalist Advantage: Zoom Out to Anticipate the Future
Blinded by expertise and single-minded focus? It happens. But in a fast-paced world driven by complex and diverse factors, the ability for finance professionals to connect the dots is often more important than developing the dots. "The future doesn't have to surprise you," so says Vikram Mansharamani, global trend-watcher, Harvard Lecturer, author, and investor. Mansharamani shows attendees how to look differently at their business, spot risks, take multiple points of view, and capture opportunities others miss. His generalist framework is the cornerstone for success in the face of the overwhelming flood of political, economic, technological, social, and market forces that bombard and distract finance teams every day.
The FP&A Keynote is sponsored by OneStream Software and Workday.
Bio
Global Trend-Watcher, Harvard University Lecturer, Author & Investor
Vikram Mansharamani is a global trend-watcher, academic, advisor, and author who shows people how to anticipate the future, manage risk, and spot opportunities. Mansharamani is a regular commentator on issues driving disruption in the global business environment. His ideas and writings have appeared in a long list of publications; he has been honored by LinkedIn as one of their Top Voices and Worth Magazine as one of the 100 Most Powerful People in Global Finance. Mansharamani is the author of Think For Yourself: Restoring Common Sense in an Age of Experts and Artificial Intelligence and Boombustology: Spotting Financial Bubbles Before They Burst. He is currently a lecturer at Harvard University and advises numerous boards and C-suites on navigating today's overwhelming uncertainty.
Access to the FP&A Keynote at the AFP 2021 In-Person event is restricted to FPACs and corporate practitioners. The FP&A Keynote at the AFP 2021 In-Person event does not require registration and is first come, first serve.

Both In-Person and Virtual attendees will be able to access the FP&A Keynote via the AFP 2021 Virtual platform through December 31, 2021.
Check out the preview of Vikram Mansharamani's keynote below in the AFP Conversations podcast.
The Generalist Advantage