Payments Keynote
John Drechny
CEO, Merchant Advisory Group (MAG)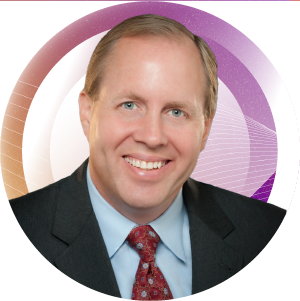 Why the Merchant's Voice is Critical in Payments Innovation
The Business to Consumer landscape has seen a rapid shift in payment transactions from the use of checks and magnetic strip cards, with most taking place at a physical location, to technology-enabled, faster payments, same day ACH, cryptocurrency, tap transactions, digital wallets and PayFacs, to name a few. In the face of these developments, it's critical for merchants to also have a voice in the development of this evolving payment ecosystem. CEO of the Merchant Advisory Group, John Drechny discusses the current payment landscape and how merchant collaboration is leading to better outcomes.
Bio
John Drechny has been CEO of the Merchant Advisory Group (MAG) since 2019. As CEO, he helps MAG's merchant members drive positive change and innovation in the payments industry. Prior to joining the MAG, Drechny enjoyed a 20-year career at Walmart holding various leadership positions in Payments Acceptance, Marketing, and Financial Services. As part of the leadership of Walmart's Payments team, Drechny helped shape and implement a comprehensive strategy increasing the ease of payments in an omni-channel environment. In addition to his work at the MAG and Walmart, Drechny has participated in many cross-functional payments industry groups including the Faster Payments Council and U.S. Payments Forum, where he has held Board positions.
You can follow John Drechny on LinkedIn.
---
The Payments Hub is sponsored by American Express.