AFP Aware

AFP understands the importance of providing our members with opportunities for both professional and personal growth while making meaningful connections with members. AFP Aware lets Conference attendees give back to the community while enhancing the wellbeing of others. See what we have in store for you at AFP 2019.


Offsite Project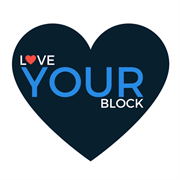 In 2015, the the city of Boston kicked off the Love Your Block program thanks to Cities of Service. Love Your Block is now a permanent Boston program that includes mini-grants, neighborhood cleanups, and community tool sheds. The Office of Civic Engagement continues to urge Bostonians to revitalize their neighborhoods, one block at a time.
Project Description: Volunteers will participate in a clean-up and beautification project at a local elementary school. Projects include creating learning gardens, painting blacktops, and adding playground benches.

Registration is required. Transportation to and from the school, breakfast, and lunch will be provided.
Add This to Your Conference Program
Onsite Project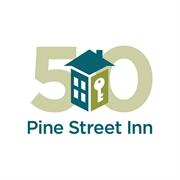 2019 is Pine Street Inn's fiftieth year serving the community. Their goal is to move men and women out of homelessness as quickly as possible. Services provided include shelter, outreach, facilitating moves to permanent housing, and workforce development. Their outreach teams have never missed a day or night supporting homeless men and women on the streets.
Project Description: Volunteers will assemble hygiene kits and utensil packs that will be given to homeless individuals in the local area. The hygiene kits contain personal toiletry items vital for daily living. The utensil packs are an important part of meal service, both at the shelters and on the streets.

Registration is required. Breakfast and lunch will be provided.
Add This to Your Conference Program
PaintFest
Make sure to visit the PaintFest booth #755 to paint pre-drawn murals provided by the Foundation for Hospital Art. The murals will be donated to healthcare facilities across the country. The Foundation for Hospital Art's mission is to give comfort and hope to those who suffer in hospitals by providing them with murals at no cost in order to soften the experience for patients, families, and hospital staff.
Offsite Project, Onsite Project and Paintfest are sponsored by:



Sponsored by Basware
This year we're offering something cute and fluffy to brighten your day. Introducing our new AFP Puppy Park! Did you know dogs help humans reduce stress? Studies show that playing with or petting an animal can increase levels of stress-reducing hormones and decrease production of stress hormones.
We have partnered with Great Dog Rescue New England to have adoptable dogs available during our show. (Please note adoptions are only possible for attendees living in New England States - MA, NH, VT, ME, CT, RI.)
Stop by the AFP Puppy Park located in the North Lobby adjacent to registration to find a little puppy love.