All Speakers
Dr. Ivan Joseph
Spotlight Speaker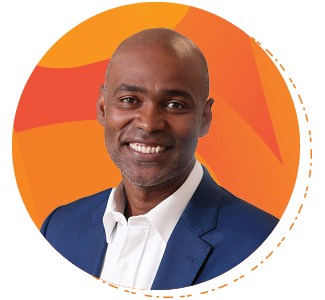 Fostering Collaboration to Drive Team Performance
While the individual contributors in high performing teams may have similar attributes, the challenge for leaders is creating an environment and culture that that recognizes and promotes the effectiveness of collaboration. As talent does not always translate into results, it becomes incumbent on leaders to value psychological safety, relationships and to build community amongst their teams. Using examples from the business world and his own experiences coaching Olympians and World Champions, Dr. Ivan Joseph shares his proven tactics and strategies for successfully bringing diverse teams together and fostering a collaborative environment that drives team performance.
Bio
Author
Director of Athletics, Ryerson University
Award-winning performance coach and recognized educator and mentor, Dr. Ivan Joseph is passionate about empowering others by helping them build self-confidence. As the Director of Athletics at Ryerson University, Dr. Joseph leads the department of athletics and recreation including 11 varsity teams and more than 20 intramural leagues. Along with being an author and in-demand consultant, Dr. Joseph maintains an influential presence in the public realm as a regular contributor to publications like the Huffington Post and The Globe and Mail, and his TEDx talk, "The skill of self-confidence," has been viewed almost 14 million times.
Get a sneak preview of Dr. Joseph by watching one of his TED Talks.