All Speakers
Peter W. Singer
Payments Breakfast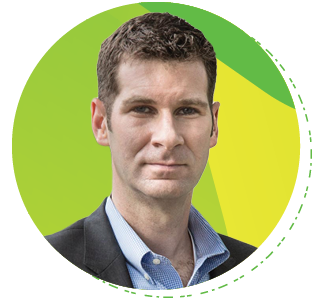 The CyberThreatscape: Key Trends in Cybersecurity to Protecting Your Payments Infrastructure
From ransomware to BEC scams and state sponsored data breaches, corporates are continually facing new threats in a changing cybersecurity landscape that puts their organizations and payments infrastructures at risk. Described by the Wall Street Journal as "one of Washington's pre-eminent futurists," bestselling author P.W. Singer explores the key emerging trends that are changing the landscape of technology and security. Attend this session and gain a better understanding of the cyberthreats treasury and finance practitioners face, and the preventative measures needed to better safeguard your organization.
Bio
Best-Selling Author & Renowned Futurist
Peter Warren Singer is a best-selling author and strategist at New America. He has been named by the Smithsonian as one of the nation's 100 leading innovators, by Defense News as one of the 100 most influential people in defense issues, by Foreign Policy to their Top 100 Global Thinkers List, and as an official "Mad Scientist" for the U.S. Army's Training and Doctrine Command. Peter's award-winning books include Cybersecurity and Cyberwar: What Everyone Needs to Know; Ghost Fleet: A Novel of the Next World War; and LikeWar: The Weaponization of Social Media. More at www.pwsinger.com.
Access to the Payments Breakfast is restricted to corporate practitioners. The Payments Breakfast does not require registration and is first come, first serve.
The Payments Breakfast is sponsored by: