All Speakers
Daniel Shapiro
Executive Institute Tuesday Luncheon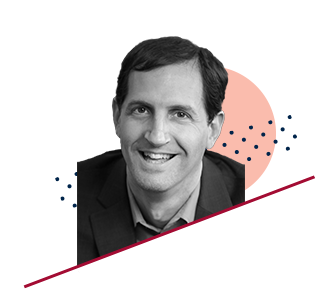 Communicating Like a Negotiator
World-renowned negotiator, Dr. Dan Shapiro, understands that nearly every interaction we have—professional or personal—includes some form of negotiation. Drawing on his groundbreaking research on what motivates people to be better negotiators, Dan discusses how to listen and communicate more effectively and how to approach these tough conversations, to successfully bridge the most challenging divides. Incorporating cutting edge advances in Psychology and conflict resolution, Dan reviews the hidden forces that often lead to an impasse, despite our better instincts, and presents a practical method to overcome them.
Bio
Author, Negotiating the Nonnegotiable
Dr. Daniel Shapiro's life mission is to help people interact more effectively. As founding director of the Harvard International Negotiation Program, he has advised everyone from leaders of war-torn countries to executives at Fortune 500 companies and family-owned businesses alike, helping countless people solve the very human problems that divide them. Drawing on these experiences and his years of research at Harvard, he has developed a wealth of practical approaches to amplify influence and leadership—in business, in government, and in life. Dan is author of the best seller Negotiating the Nonnegotiable, co-authored the negotiation classic Beyond Reason: Using Emotions as You Negotiate, and has contributed to The New York Times, The Boston Globe, TIME magazine, and other popular publications.
Check out the Executive Institute Monday Luncheon featuring one of the nation's top crisis experts, Judy Smith.