All Speakers
Joi Ito
MindShift Keynote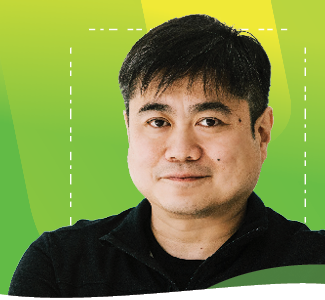 Whiplash: How to Survive Our Faster Future
To survive the future, individuals and organizations must first change their perspectives. This requires dispensing long-held assumptions about governing institutions. Where earlier generations may have prized stability and authority, today we must be restless and dynamic. Director of the MIT Media Lab, Joi Ito, reveals his framework for updating one's approach to technological change. He argues that in the new world, organizations should value risk, disobedience and diversity rather than a more traditional corporate ethos of hierarchy and respect for experience to survive the proverbial "whiplash" of a universe in constant flux.
Bio
Director, MIT Media Lab
Joichi "Joi" Ito is an author, activist, entrepreneur, venture capitalist and scholar focusing on the ethics and governance of technology, tackling complex problems such as climate change. As director of the MIT Media Lab and a Professor of the Practice in Media Arts and Sciences, Joi supports researchers at the Media Lab to deploy design, science, and technology such AI, blockchain, and synthetic biology to transform society in substantial and positive ways. In Japan, he was a founder of Digital Garage and helped establish and later became CEO of the country's first commercial Internet service provider. Joi is co-author with Jeff Howe of Whiplash: How to Survive Our Faster Future and writes a monthly column for WIRED magazine.

Get a sneak preview of Joi by watching one of his TED Talks or by listening to his recent interview with the AFP Conversations Podcast.
The MindShift Keynote is sponsored by: